Help us test the upgrade of Geotargeting rules to GeoIP2
The Revive Adserver project team is looking for help from community members to test the upgrade path of geotargeting to GeoIP2.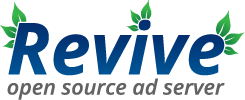 In a recent blog post, we announced
our plans to modernize the Geotargeting feature in Revive Adserver
. The upcoming version 4.2 of Revive Adserver will have support for the new GeoIP2 and GeoLite2 data files published by MaxMind.
In the blog post, we mentioned that we intend to include a migration process for existing geotargeting rules. This would ensure that banners with existing getoargeting will be converted from the current format to the new format, as best as possible.
However, we recognize that there are very many ways to use geotargeting, and even more combinations of all of those. As a result, it would be virtually impossible to define a set of test cases that cover every possible use case. The second best alternative is to enlist the help of the Revive Adserver community.

If you use Revive Adserver with a few dozen, or preferably a few hundred banners, that have geotargeting rules specified, and if you're willing and able to send us an export of the banners and targeting tables from your database, then please consider submitting the form below. Once we are ready to start testing, we will contact you (or a subset of the applicants if there is much interest) and provide instructions on how to send us the necessary table exports.
Thanks for your interest in this project. We've got a sufficient number of participants for this project now, and therefore decided to stop accepting new entries.