About Revive Adserver
Revive Adserver is a free open source ad serving system that enables publishers, ad networks and advertisers to:
Serve ads on websites, in apps, and in video players, and collect detailed statistics about impressions, clicks and conversions
Manage campaigns for multiple advertisers and from ad networks all at once, via an easy to use interface
Define rules for delivery of campaigns and ads, including frequency capping, URL targeting, geo-targeting
Track and report campaign performance, including click-through rates, conversion rates, revenue, eCPM and conversion details, like basket value and number of items purchased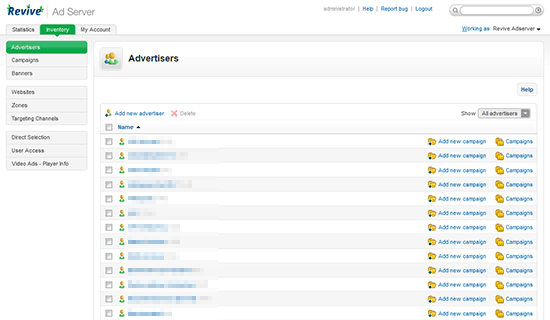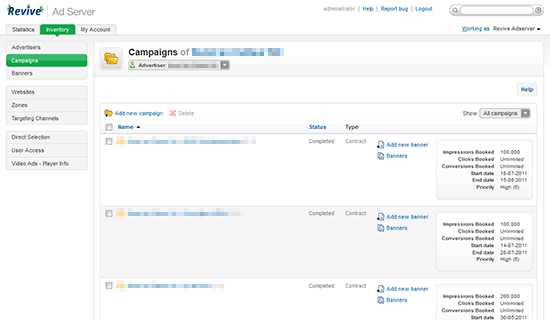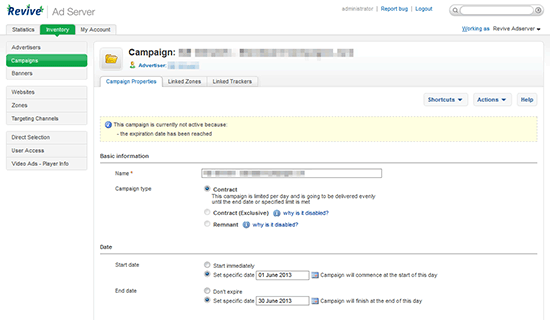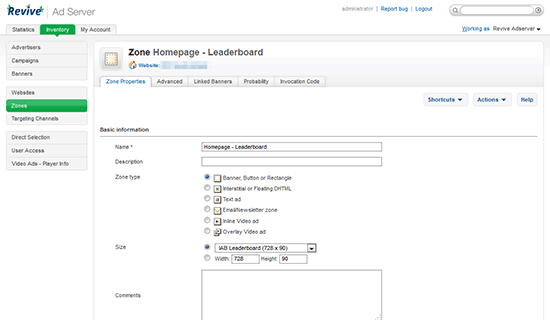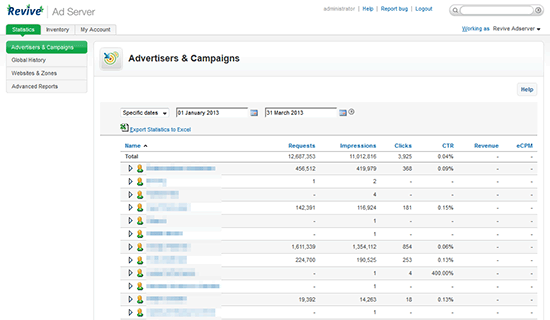 Serve ads on desktop Sites
Serve ads on mobile sites and in apps
Serve pre-roll ads in video
Last month, we introduced the new Documentation site for Revive Adserver, with an initial focus on end user documentation.
Today, we're pleased to announce that work has started on adding sections that are intended for system administrators, and other technical roles. The first article explains the purpose of the hourly maintenance process, including a detailed description on how to setup an automatic maintenance trigger by means of a cron task.
Bonus tip: Custom URL for 'Support' link in header

Revive Adserver v3.0.3 introduced a new feature, enabling system administrators to define a URL to be used when users click the Support link in the user interface. If the field in the User Interface Settings page remains empty, the Support item links to http://www.revive-adserver.com/support/ on our website.

If you prefer to send your users to your own support pages, or a help desk tool, you can enter the appropriate URL in the User Interface Settings screen. Once you save these settings, the Support link will automatically be altered.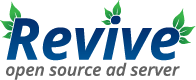 We would like to inform our users that we have repackaged the download files for Revive Adserver v3.0.4, which we released yesterday. If you downloaded the official download for version 3.0.4 before 10 AM UTC on April 10, 2014, then please download again to obtain the newly packaged file.
Read more