About Revive Adserver
Revive Adserver is a free open source ad serving system that enables publishers, ad networks and advertisers to:
Serve ads on websites, in apps, and in video players, and collect detailed statistics about impressions, clicks and conversions
Manage campaigns for multiple advertisers and from ad networks all at once, via an easy to use interface
Define rules for delivery of campaigns and ads, including frequency capping, URL targeting, geo-targeting
Track and report campaign performance, including click-through rates, conversion rates, revenue, eCPM and conversion details, like basket value and number of items purchased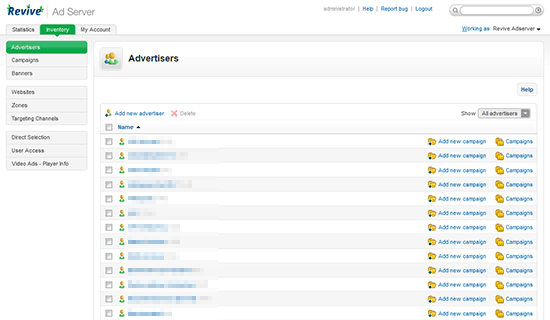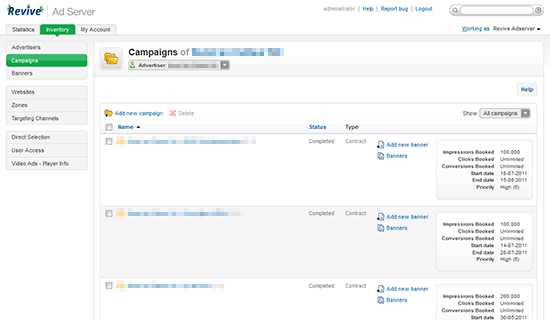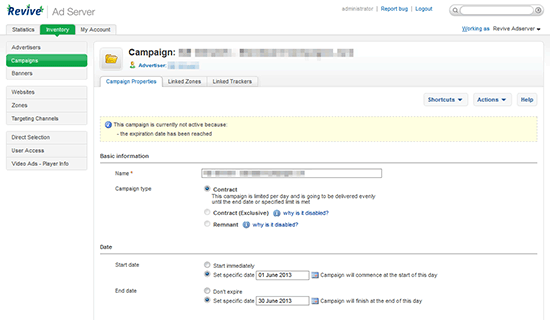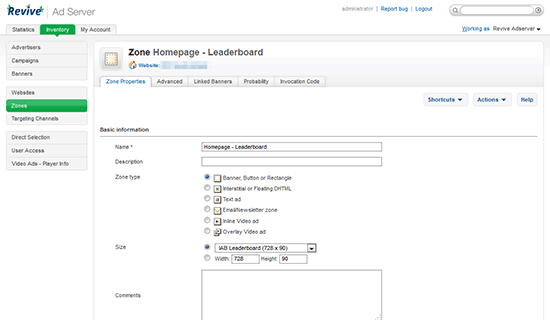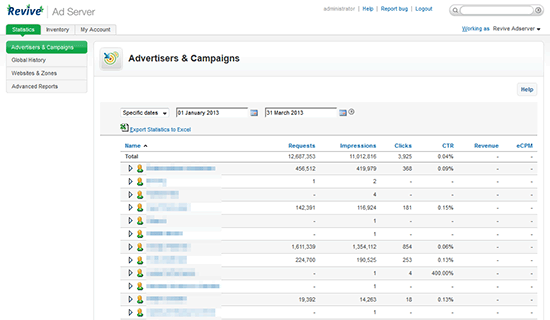 Serve ads on desktop Sites
Serve ads on mobile sites and in apps
Serve pre-roll ads in video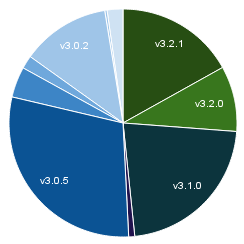 Following up on an article about the quick adoption of Revive Adserver v3.2.0, I had a look at the current situation. From the numbers for July 31, 2015, it turns out that almost half of all Revive Adserver installations runs a recent version of the software, v3.0.6 or above.
Version 3.2.x
Seeing over 2,000 instance running v3.2.x, and over 1,300 of those on the most recent v3.2.1 is very rewarding. These users take full advantage of the newest functionality, which includes the asynchronous javavcript tags introduced in v3.2.0 (and a small fix for Flash ads via async tags in v3.2.1).
Version 3.1.0
A little over 1,700 of you are still running on version 3.1.0. That version is perfectly stable, and if you don't have a need for asynchronous tags, it is understandable that upgrading is postponed. Since the previous blog post, some 15% of v3.1.0 user have upgraded to v3.2.0 or v3.2.1. These newer versions do have many enhancements and bug fixes, so I would suggest that upgrading is something to be considered.
Recommendation to upgrade for users of all older versions
Version 3.0.6 is a small security fix relative to v3.0.5, so it might even be that part of those v3.0.5 installation have that patch applied, even though the application will still report in as v3.0.5.
Anyone still running Revive Adserver software older than v3.0.5 is exposed to several known security vulnerabilities, all of which have been fixed a long time ago. I would like to urge anyone still using one of those older versions to upgrade to the most recent version available. Just download the newest version and then follow the upgrade instructions. Like with any other software product, running the latest stable version is the safest option.