About Revive Adserver
Revive Adserver is a free open source ad serving system that enables publishers, ad networks and advertisers to:
Serve ads on websites, in apps, and in video players, and collect detailed statistics about impressions, clicks and conversions
Manage campaigns for multiple advertisers and from ad networks all at once, via an easy to use interface
Define rules for delivery of campaigns and ads, including frequency capping, URL targeting, geo-targeting
Track and report campaign performance, including click-through rates, conversion rates, revenue, eCPM and conversion details, like basket value and number of items purchased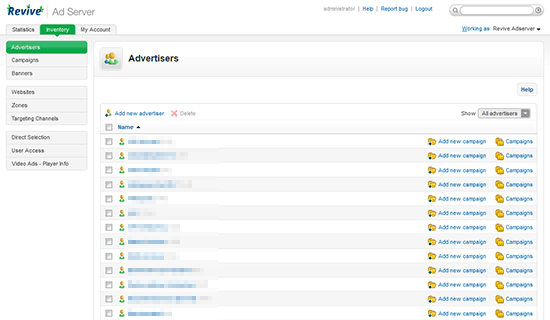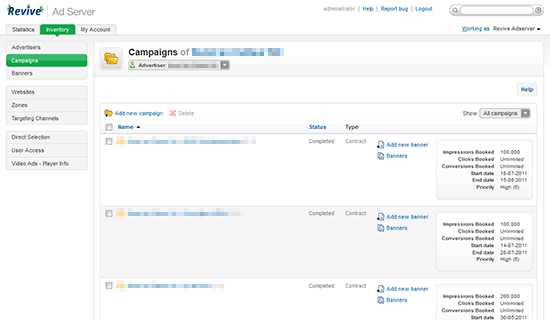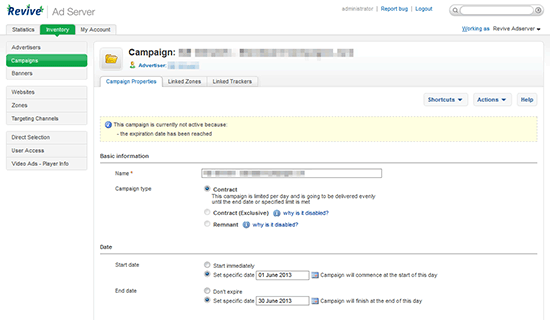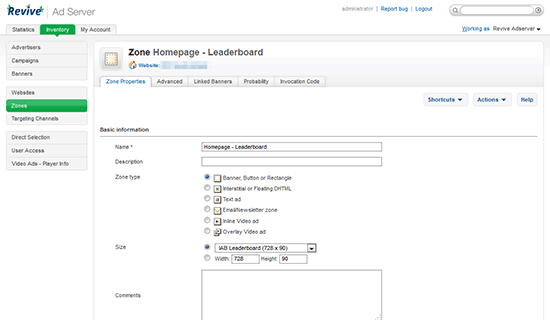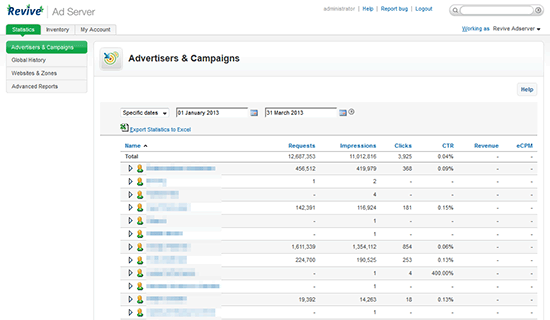 Serve ads on desktop Sites
Serve ads on mobile sites and in apps
Serve pre-roll ads in video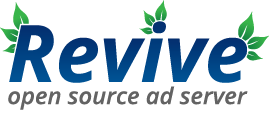 The Revive Adserver project team is proud to announce the availability of a Beta release of the Revive Adserver software.
April 10, 2015 – 10.00 UTC: important note about repackaging of the beta release at the end of this blog post.
We're asking members of the community to help us test this beta release of version 3.2.0, with focus on the following topics:
Asynchronous Javascript tags
We're very proud to finally be able to offer support for Asynchronous Javascript tags. In short, these tags work in such a way that any delay in the adserver itself, will no longer cause a delay in the rendering of the webpage on which the tags are placed.
The new Asynchronous tags can be generated just as easily as before, by going to the Invocation Code tab of any zone. A new type of code will be presented when running the v3.2.0 beta:

We've tested the asynchronous tags in a variety of scenarios, but we might have missed a few. We'd like to ask the menbers of the community to test their banners with existing third party ad tags in combination with the new async tags. Do the third party ads work correctly when served via Revive Adserver onto a webpage? Likewise, we'd like to ask you to verify if the asynchronous tags, when trafficked into a third party ad server down the line, work correctly.

Language and translations
A lot of work went into a clean-up of the English language files of the product. At the same time, we've started a large scale translation project (see the recent blog post Translations for Revive Adserver). It is not unlikely that one or more or the English text lines have unknowingly been removed, but are still 'in use'.
You would recognize this from a strange looking 'placeholder' text instead of the actual text you used to see in a screen, a field label, an explanation, a mouse-over, or anywhere else in the user interface.At the same time, a translator may have accidentally introduced something in a translation that breaks the user interface (for example, a line break was introduced or a special character that is not properly displayed).
Delivery of contract campaigns
Version 3.1 (released in December 2014) introduced a set of fixes related to the correct and full delivery of contract campaigns. In this version 3.2.0-beta, we've fine-tuned this code even more to take better care of situations where the ad server is running in time zones with a positive offset from UTC. We thank community member Victor (Rhapsodyv) for this contribution to the project. We would like to ask members of the community to test delivery of contract campaigns.
Of course, we would welcome any feedback on any of the other changes, improvements and fixes as detailed in the release notes below.