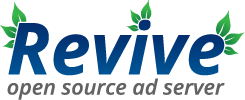 In our blog post looking back at the year 2013, we mentioned that there were 825 live instances of the Revive Adserver software around the world on New Year's Eve.
On Monday January 13, 2014, so exactly 4 months after the project and the new version 3.0 of the software were launched, our count was at 1,222 live instance, an increase of 48% in just 2 weeks!
We want to welcome all users of Revive Adserver, both new installations and upgrades from OpenX Source, to the community. We feel honored that you've decided to use our software and to trust our project's effort and future direction.
Not using Revive Adserver yet? Start by downloading today!