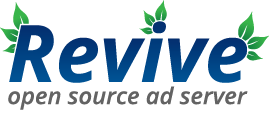 In January 2017, we announced that Revive Adserver had launched on Patreon, a crowdfunding site that allows Revive Adserver users to make a small financial contribution each month, to help the Revive Adserver project. Then, in May 2017, we reported that we had already met our first goal of $250/month, and how that was helping us to do more, as well as that we were approaching the next goal of $500/month.
Today, we are delighted to be able to announce that we have now reached our $500/month goal, and are only $173/month away from our $1000/month goal as well.
However, our next goal of $1000/month is a massive one for Revive Adserver – this is when we plan to block out guaranteed weekly development time. 
The income from our Patreon site is already helping us to spend more time on the project, but being able to block out guaranteed development time would be huge.
To help give you an idea of what this could mean, we could:
Continue with our already improved level of support via the Community Forums;
Continue with our work to update the documentation to cover all areas of functionality; and
Release more new features and bug fixes – in 2017, we put out a release of Revive Adserver roughly every quarter, resolving 33 bugs (4 of which fixed security issues), as well as introducing a host of important new features:

HTML5 banner support;
new WYSIWYG HTML editor option for HTML banners;
improved security by expiring a user's sessions when their password is changed/recovered;
disable impression and click logging for expired banners, to reduce overcounting in statistics;
new hostname/domain name whitelist/blacklist delivery rules;
support for ordering advertisers, campaigns, banners, websites and zones by the date each was last updated;
zone chaining to undefined sized zones.
Imagine what we could do with guaranteed weekly development time!

Please help us to do even more in 2018 by getting us to our next Patreon goal – consider supporting us at a level that you are comfortable with.
Although we suggest $10/month as a starting point, you are free to sponsor us at any level, so, if a cup of coffee per month is all you can afford, then please, don't hesitate to sign up and support us with a couple of dollars. There are over 8,000 instances of Revive Adserver in use, so if everyone contributed just a small amount each month, we could easily meet not just our next goal of $1000/month, but many of the goals after that!
The Revive Adserver Team